Private Company Business Valuation
Date:
Tuesday, February 28, 2023
Location:
Willow Oaks Country Club
Speaker:
Liza Bowersox, Artemis Valuation and Advisory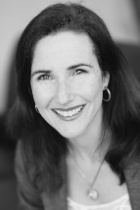 To register for this event, you must be a member or the guest of a member. The member should register you.
For the past dozen years or so Liza has focused on valuation of closely held businesses. Clients have included the Estates of Rap Artists, Lamborghini dealers, Sex Toy Retailers, Limestone Cavern storage facilities, International arms dealers, McDonalds toy creators, and a lot of real estate holding companies, software companies, healthcare companies, and professional service companies.
Bowersox is the Founder and Managing Director of Artemis Valuation and Advisory. She is an Accredited
Senior Appraiser as designated by the American Society of Appraisers. She was elected to the ASA's Business
Valuation Governance committee in 2021, and serves on the Education subcommittee. She teaches valuation theory
to candidate members of the ASA as one of eight national course instructors. In 2021, she contributed three
chapters to the sixth edition of a leading valuation textbook, "Valuing a Business, the Analysis and Appraisal of
Closely Held Companies."
GUESTS and EMERITUS
The guest fee is $85. Guests must be registered in advance by a member. Guests who are in good standing at another region's Estate Planning Council must register, but are not required to be sponsored by a member.
Emeritus members must be registered and the Emeritus fee is $80 unless already paid for the year. Checks should be made payable to The Estate Planning Council of Richmond.
Should your plans or guests change, contact Council Secretary or our Administrative Assistant, Jill Wood at richmondepc@gmail.com by Friday, February 24. We must send in our confirmed reservations that day. Once you are registered, your attendance is expected.