Dreams4RPS, 2018-23 strategic plan
Date:
Tuesday, March 3, 2020
Location:
Willow Oaks Country Club
Speaker:
Jason Kamras, Richmond Public Schools Superintendent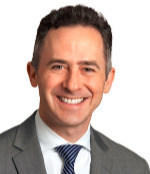 Speaker
Jason Kamras
Superintendent of Richmond Public Schools
Jason Kamras, the Superintendent of Richmond Public Schools, joins the Estate Planning Council on March 3rd to share his 2018-23 strategic plan, Dreams4RPS. The plan was conceived after more than 170 community meetings and the participation of over 3,000 stakeholders. Join us in learning about the plan's five strategic priorities and the progress to date.

Jason Kamras currently serves as the Superintendent of Richmond Public Schools (RPS). Mr. Kamras views public education as a means of promoting equity and justice for all children in the United States. In his various roles, he has advocated for policies to eliminate the "opportunity gap" that disadvantages many low-income children and children of color, and he has led efforts to dismantle institutionalized racism in public schools.
Before coming to RPS, Mr. Kamras served in numerous senior leadership roles at the District of Columbia Public Schools (DCPS). In these roles, he led the design and implementation of a number of key initiatives focused on ensuring excellent instruction in every classroom across the district.
Mr. Kamras began his career in education in 1996 as a mathematics teacher at John Philip Sousa Middle School in Washington DC. In 2005, he was named the United States National Teacher of the Year.
Mr. Kamras earned his bachelor's degree from Princeton University and his master's in education from the Harvard Graduate School of Education.