Prudent Impact Investing
Date:
Tuesday, October 3, 2017
Location:
The Commonwealth Club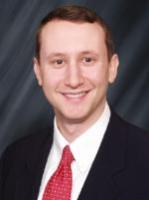 Registration is limited to Members and their Guests. To register, click here.
Prudent Impact Investing
Scott T. Reeves is a vice president and portfolio manager within the Global Portfolio Solutions and Institutional Investments Group at U.S. Trust, Bank of America Private Wealth Management. In this role, he is responsible for the analysis, research and portfolio management of the internally managed U.S. Trust Socially Innovative Investing (S2I) solutions suite which includes U.S. Large Cap, All Cap, Environmental Stewardship & Sustainability, Women & Girls
Equality, Religious Voice & Values, Human Rights & Recognition and Carbon Reserve Free strategies.
Previously, Scott held various positions within U.S. Trust where he provided due diligence and fiduciary oversight of externally managed solutions; developed the socially responsible investments externally managed platform; developed quantitative risk oversight for the internally managed investment solution; and, developed several internally managed equity portfolio solutions.
Scott earned his B.S. degree in Economics & Finance from Bentley University and earned his M.S. degree in Finance from the McCallum Graduate School of Business at Bentley University.
GUESTS and EMERITUS

The guest fee is $90. Guests must be registered in advance by a member. Guests who are in good standing at another region's Estate Planning Council must register, but are not required to be sponsored by a member.
Emeritus members must be registered and the Emeritus fee is $85 unless already paid for the year. Checks should be made payable to The Estate Planning Council of Richmond.
Should your plans or guests change, contact the Council Secretary at

tguare@guarelaw.com

no later than

5:00 PM

on

Wednesday, September 28, 2017

.

Sincerely,

Tim Guare, Secretary

The Estate Planning Council of Richmond, Virginia

804-288-8480